Ballantyne Outdoor Lighting project
This Project shows the beauty of using outdoor lighting with a variety of techniques that pull the beauty without looking like a monument. This Ballantyne outdoor lighting project includes 2 transformers, one for the front lighting fixtures and one for the fixtures on the home front and side.
Ballantyne outdoor lighting Timmers
With the transformers securely tucked away in the basement of the home turning them on and off manually just would not do. Using automatic timers to turn on the lighting and synchronized for the two transformers, this job created beautiful effects, shadows and lighting textures that transformed this home into a canvas of evening art.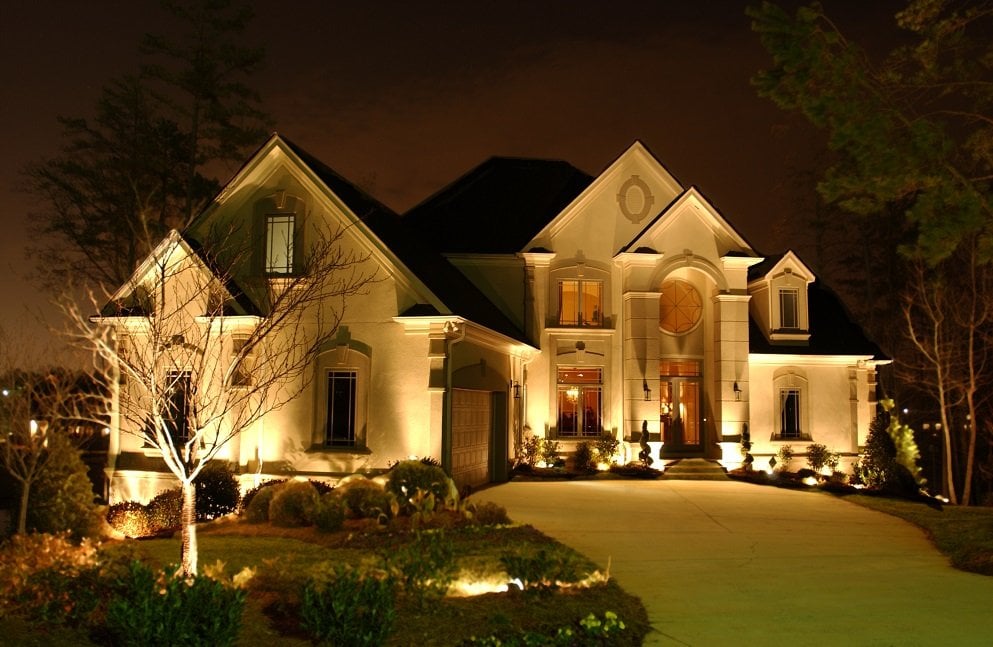 Ballantyne Outdoor Lighting projects